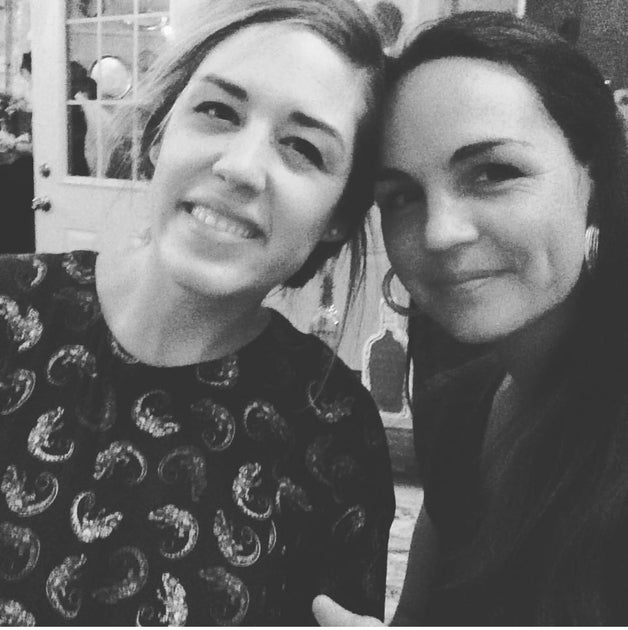 Featuring: Erin Spence,
Our Little Flower Company
"South Delta is just a lovely, supportive community. We both feel lucky to have been born and raised here. People really do support each other and small businesses."
Untamed, wild, and feminine, Our Little Flower Company (Olfco) started as a backyard business between sisters helping friends. The first of their signature bouquets, 'Wild Thing,' brings back memories of the early days for business partners Erin Spence and Kerstyn Tottenham. Long stems and the freshest, most beautiful blooms and foliage give it a hand-picked-with-love vibe. And if that isn't enough to evoke nostalgia, the delicious aroma of the eucalyptus will. Although bouquets are still one of the most popular items the South Delta florist offers, the shop also carries plants, dried flowers, seasonal arrangements such as wreaths, and select curated gift items. Each delivery includes a carefully handwritten card for that extra special personal touch. We spoke with Erin to learn how pivoting to an entirely online business gave them flexibility and how surviving the pandemic made them stronger and more dedicated than ever. From further improving their ability to work as a team to gaining the confidence to trust their instincts and do flowers their way, Olfco is flourishing as one of South Delta's premier flower shops. Together, the pair are finding the time to stop and smell the roses — and help others do the same.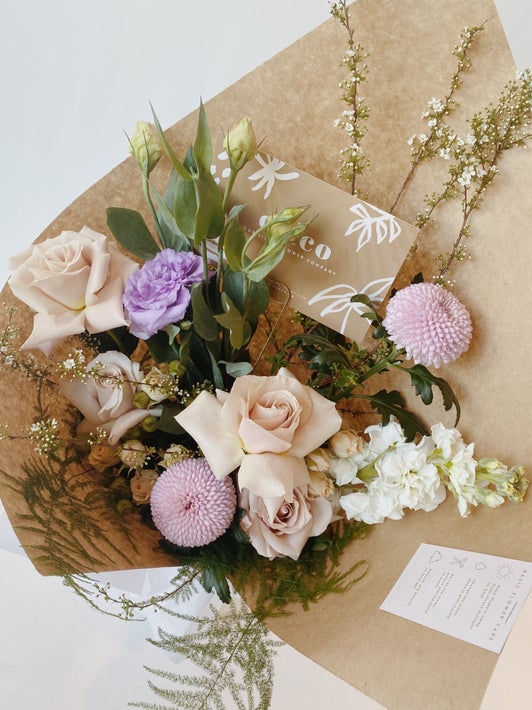 What inspired you to start Our Little Flower Company?
We just loved flowers. Our grandfather was a really big gardener, so we always grew up around flowers and plants. Eventually it just kind of became innate. One day, someone asked if I could do their wedding, and I  said 'hey, Kerst, can you help me with this?' Then, after a couple more weddings I suggested we start a company, and Kerstyn was all in!
Both of us have always done flowers, and we always spent all our time together. Even though there are eight years between us, we are very close.
Our moms are identical twins, so genetically we're actually half sisters. I have a horticultural background and experience in landscape design and installation, and
Kerstyn
has a photography and business background, but not really any professional floral background. We are self-taught all the way! 
We've been here in our shop in Tilbury for seven and a half years now, but we started doing flowers for weddings two years before that out of our backyard.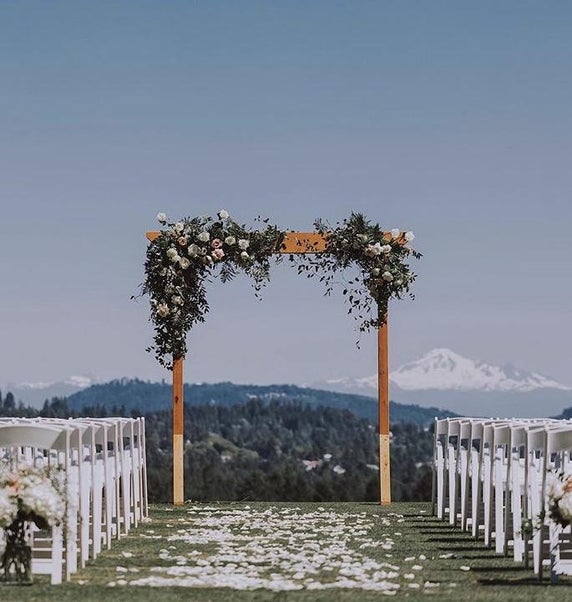 What's it like sharing a business with your sister?
We're both very similar and very different at the same time. There's a symbiosis in how we work — I don't even know how to explain it. Sometimes we don't even have to talk; we just did a big event downtown, and afterwards I asked her, 'do you realize that we didn't even speak the entire time?' It was a massive wedding and there was just the two of us, but we didn't have to say anything — we just knew what to do and how to work together. 
I feel like
Kerstyn
is the brains, and the one who organizes us. Actually, I feel like she's everything. I really do! I think she's the most incredible. She's really analytical and comes up with new ideas and executes them. I feel like I'm the outgoing one and a bit of a whirlwind of 'let's do this, let's do that, what about this?' At the core of it, each of us are whatever the other one needs us to be. That's probably why we get everything done. We move at a pace that nobody else moves at; for example, right now the two of us are doing a project that 15 people would normally do, and somehow it's easy. How we work together as a team is so efficient, it's ridiculous. 
What expertise do you bring to the community or your industry?
We're meticulous. We put so much thought into our flowers and products and really everything, whether it's the packaging or the details or our customer service. We've created a niche for ourselves in a few different ways. I'd describe our flowers as garden-y and soft and 'of the earth.' Our arrangements are artistically put together and fresh and long-lasting. We've created a system for ourselves that works, so there's a consistency as well. It's not just wild all the time, although there are wild elements to it. It's like the ocean in that it's ever-changing, but always kind of the same.
I would say we are the skate shop of flowers; we're kind of a little indie, a little different. We're not your typical Teleflora or other company that you're going to order online from — and we're honest about that. Our local delivery is top-notch, and our handmade bouquets are high-quality, beautiful, and unique. Our weddings and events are equally impressive, because we truly put our whole hearts into it; there's a piece of us in every aspect of the business. At the end of the day, we make sure that anyone who orders is happy with what they get. And of course mistakes happen, but we pride ourselves on our customer service. Usually if there's any issue, we end up getting a new repeat client out of it, just through handling it properly. People know when you're genuine.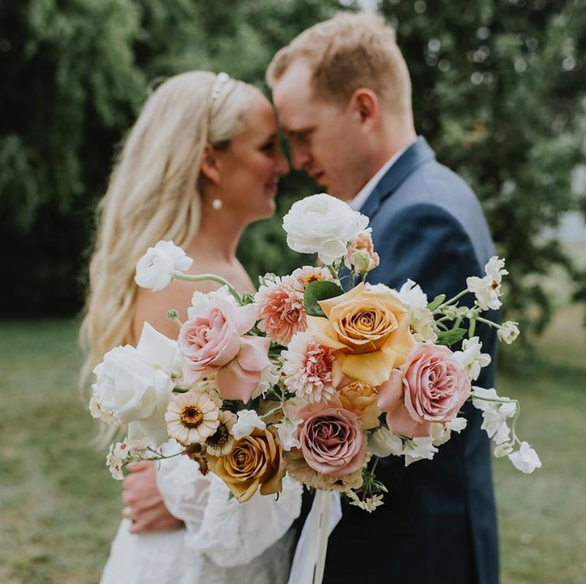 Tell us about your floristry style.
I think floral arranging is different for everybody. Some people have a structured way that they do things. Over the years, we've taken classes just to see what other people do. But really, at the end of the day, I think for
Kerstyn and me
it's all about feeling. If it feels right for us, then it's right. It's a bit like a song — some are going to like it, and maybe some won't. But if we're happy with it, then that's all that matters. It's taken a long time to have that security and confidence within ourselves. Now, through feedback, we know that people like what we do. We have a certain look and we're not going to force ourselves to do anything that doesn't feel natural, but it took a while to get to that point. People come to us for something special like their wedding because they trust our creativity and that we'll honour our brides.
Through the years, we've joked about being a flower shop with the motto: 'you get what you get and you don't get upset.' And we've kind of created an internal process that nearly follows that, but without telling people (shh!). It's about expectations; it's almost training our customers to know and appreciate the way we present our products. With other flower shops there are a million different types of bouquets online, but a lot of the time what you think you ordered is not what you get because there's no way they can stock it all. Our shop actually carries the flowers you see on our website and we have a consistent style. We have a more limited selection than some, but that's because we've curated our offerings over the years. It's simple for our clients to choose between
favourites like the Classic Handtied, Tropical Vibes, Wild Thing, or Cutie Patootie
. My favourite is
Wild Thing
, because it feels like it's where we started; it's all weird cool things that we love, including eucalyptus, which smells so good!
We typically rely on seasonal and locally grown flowers, although we do import some flowers to ensure we can continuously deliver beautiful arrangements year-round — otherwise people would only get cedar bouquets at this time of year. In addition to the local flowers we buy through a wholesaler, we work directly with some local growers in our community. Obviously the tropicals and some roses and such are imported, but we buy local whenever we can. 
What inspired you to set up in South Delta and Tilbury specifically?
It's just a lovely, supportive community. We were both born and raised here and people really do support small businesses in South Delta. They like and support us as individuals as well; people are just so kind and thoughtful. We just feel at home, and we've been really lucky. 
As for Tilbury, that was random. When we decided that we wanted to open a flower shop, we were talking to our friend Kent Zastre and he invited us to come look at his family's warehouse. We went the next day, and with their support we've been able to create a really cool space for ourselves. It really is a family shop. Not only is it owned by our friends, but our closest South Delta friends surround us; the Mills family is next door at
Four Winds
and NaRai Sherritt is running her studio,
High Vibes Apothecary
, above us. It feels so much like a home that we call it 'flower home.'
That said, I wouldn't say that our community fully knows about us yet, just because we don't have a walk-up flower shop. We started with that model, but it never really fit because we're located in an industrial setting. During COVID-19, we closed the shop to foot traffic and pivoted our business to online, which is a bit of a different concept but has actually worked out well for us. As business owners, we already work 24 hours a day, so it was difficult to keep regular shop hours when we had to run out and set up events and that kind of thing. Now, we have more flexibility. We took a look at our lives and the business and made changes; now we're happier and healthier individuals and a better team. There's more balance. We're focusing mostly now on Monday-to-Friday delivery throughout the Lower Mainland and we also book weddings and events, but we're very particular with what we take on. Offering delivery to our customers' doors has given us a new connection to our people in a very tailored, personal way that really works for our community. We have weekly, bi-weekly, and monthly flower subscriptions, too. It was a really difficult couple of years, but through all the changes and business restructure we realized most of all how much we love working together. It's the best thing in the world; I get to work with my sister, my best friend, every day — and I can't even imagine doing anything else.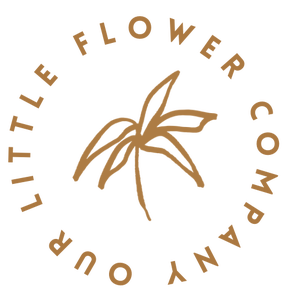 ---
Connect with Our Little Flower Company on
Facebook
,
Instagram
, and
Pinterest
, or visit their
website
.
Sign up for our e-newsletter
to receive customized South Delta real estate reports, community news, and more business + lifestyle features like these.
Interested in being featured or know someone we should feature? Please
get in touch
.