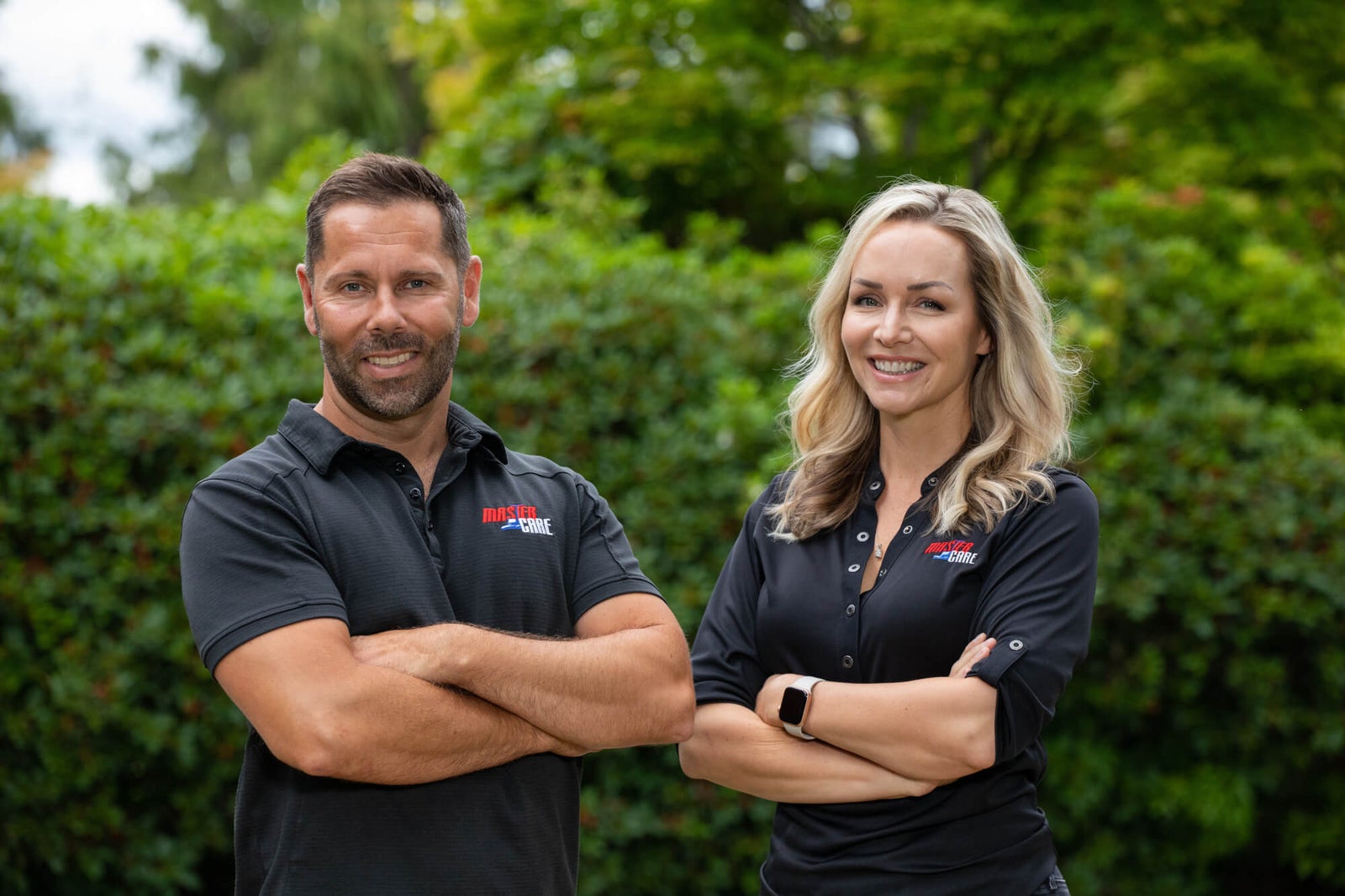 "South Delta is our hometown — my family's been in the area for over 30 years and we've always enjoyed the community feel. We have a sense of belonging and the neighbourly people make it feel warm and inviting."
Local entrepreneur Mandy Douce grew up in South Delta and thinks the small town vibes are perfect for raising her own two children with her husband, Scott. They're both shareholders in Master Care Janitorial and Facility Services Inc., a professional commercial cleaning company. Founded in 1981, Master Care has since grown, with multiple franchises operating across BC and Ontario, including the one Mandy and Scott own and operate in Delta and the surrounding communities. Mandy's parents Terry and Laura Laferte bought the franchise in 2008 with hopes of one day adding her to the team. After leaving the corporate world, Mandy was looking to strike a new work/life balance, so she took the plunge as an account executive at the family business and never looked back.  
What's your professional background?
I've always been in customer service and sales. My very first job was working for my dad at one of his offices when he was in software. My parents also owned Oasis Tanning in
Tsawwassen
, so my sister and I worked there; we loved that job. We got to talk to people all day and it was a busy, fun place to work. We each earned a percentage of the profits, which taught us early in our teens to watch the bottom line. Then I transitioned into some executive roles in downtown Vancouver, which led to a position that lasted about 10 years. While I went through two mat leaves, I was the office manager and lead of the sales department in a small office, so I wore many hats. However, getting back into the corporate world with two young kids was quite challenging. I had a lot on my plate and didn't have anything left for my family. I started to feel like I was missing out on so much of my kids' lives when they were young, so I wanted a change.
How did you get involved in Master Care?
Fifteen years ago my parents were looking to buy a business, and they stumbled across this janitorial business. One thing led to another, they bought into a franchise, and they developed a great relationship with the owners. After many years as successful franchise owners, they were asked to take the reins from the retiring corporate owner. My dad is our entrepreneurial visionary; he pushes us hard. But I'm not one to talk, because when it comes to business, I'm a lot like my dad! Thankfully, my mother keeps me grounded and reminds me it's okay to slow down and find a calmer pace. My husband Scott started working with Master Care after sustaining an injury at work on his family turf farm and, as it continued to grow, I decided to take a stab at the family business because it gave me the life balance I was looking for. I think I work more now than I ever did, but at least it's for myself and our family, which is something I've always wanted. I act as the account executive at the franchise Scott and I own and operate, and I'm part owner of the corporate organization with my parents and a few other partners.
What kind of services does your company offer?
We specialize in two major markets: commercial janitorial services, which includes cleaning everything from office spaces, restaurants, hotels, medical and dental facilities to warehouses, long-term care homes, and post-construction sites. Many of our customers are small business owners or employees of Delta companies; there wasn't always a lot of potential for people living in South Delta to work here too, and not have to commute, but that's changing. Our second major market is residential strata properties' common areas, but we don't offer residential cleaning. Going into someone's personal space is completely different from what we deal with on a day-to-day basis. As account executives, Scott and I are mostly involved in customer relations management and crew leadership. We ensure we keep in touch with our customers and provide customized solutions based on their needs. Prioritizing long-term relationships goes a long way with our customers.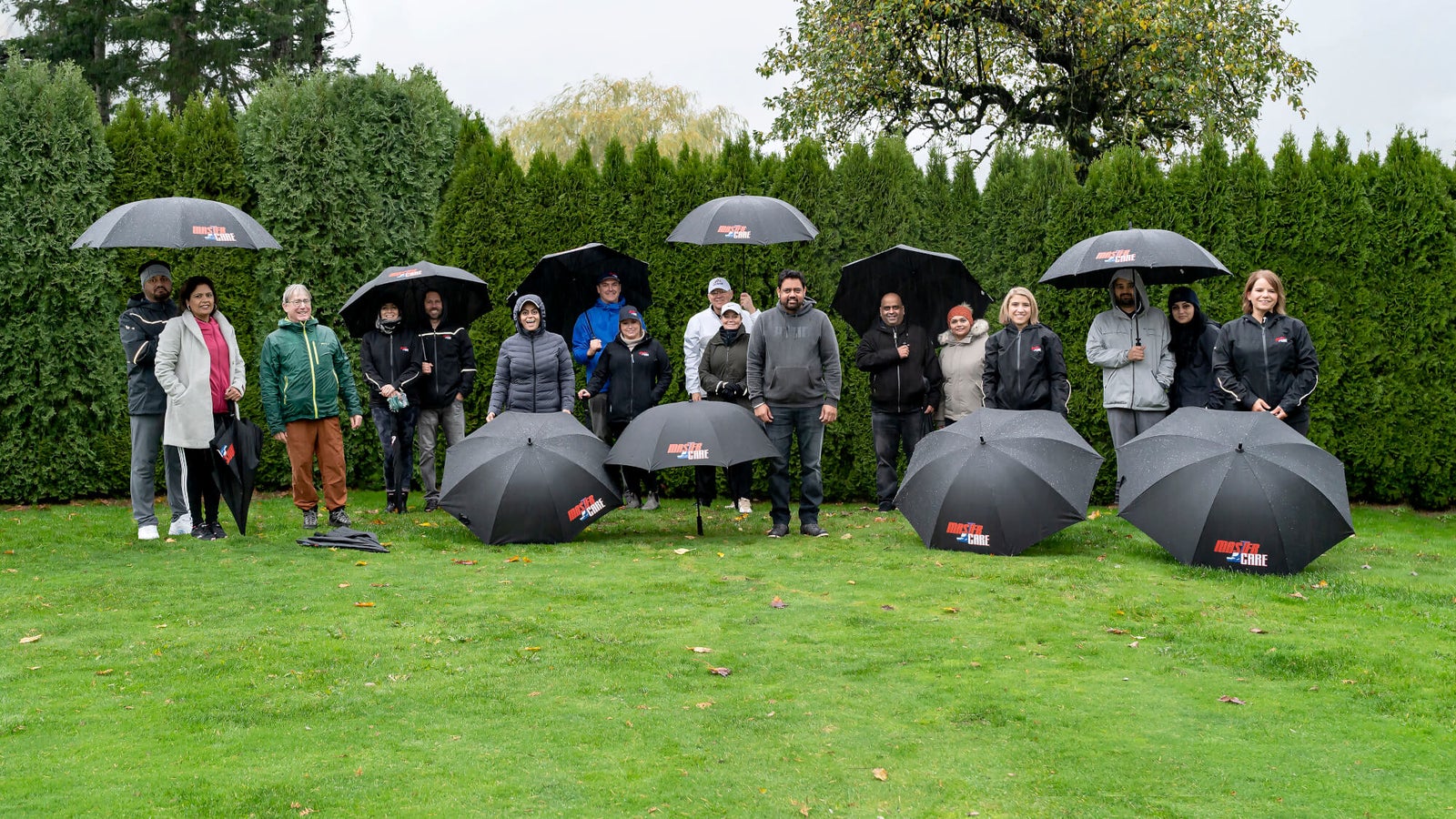 Can you describe your approach to running the business?
I take things one step at a time, and I genuinely care about the outcome. Like cleaning, running the business is essentially paying attention to detail and tackling a job step-by-step. When I started in the janitorial business, I had no background in cleaning, other than cleaning my house. But the great thing about this industry is that with the right person and frame of mind, there's so much potential. Our franchise has around 50 crews made up of one to four people on average, which requires a ton of organizing and management. When you take the time to set a crew up for success, they'll often stay long-term, so we invest time matching crews with customers and making sure everything runs smoothly. I want my crews to know I'm part of their team, and not just the owner; I prefer not to take an authoritative approach. After the initial start up phase, most crews can keep things rolling on their own, but Scott and I check in periodically and all our customers know how to get a hold of us directly. We love saying "it's our business to make your business look good" and we achieve this simply by caring deeply and communicating clearly.
What keeps you committed to your industry?
There is a huge potential for growth. Master Care started 30 years ago out of a basement, and look where it is now! Our goal is to make it a national company within the next five to 10 years. There are lots of steps to get there, but I know we all have the right mindset and share the same vision. So it's quite exciting, as there will be a lot of changes! Working with family, especially our parents, includes a level of trust I don't think you can get anywhere else. And they want to see us succeed more than anything, so knowing we have that support is awesome. My dad always wanted to own a janitorial company because he saw the potential and thought it was basically recession-proof — there will always be a need for this service. The pandemic showed us that
sanitation was an essential service
, so we're quite fortunate that we keep growing.
What are you most proud of?
I'm proud of our cleaning crews — some who started working independently on their own are now leading large crews and have their own work/life balance, which I know is so important. We're so thankful to them and we love that feeling of supporting each other. It's also great to have customers who trust us to keep their spaces clean and safe, and trust that we will show up and do what we say we're going to do. I have to rely on my crews to follow through, so I'm proud that we are able to make promises and have our great crews ensure they're kept.
What inspired you to grow your business in South Delta?
South Delta is our hometown — my family's been in the area for over 30 years and we've always enjoyed the community feel. Scott and I lived out in the
South Surrey
/
White Rock
area for 10 years, but after we had both kids, the first thing we wanted to do was come back. Our siblings are here and it's a great place to raise kids. There might be some limitations in a small town; however, I think there's far more opportunity. The area has changed a lot in the last five years and keeps growing. There's more potential in South Delta than ever. And if I can focus my efforts closer to home, that's kind of a no-brainer for me. I also know a lot of people here, so it adds some fun to the day when I'm out and about and I get to bump into people I know. That's really nice. We have a sense of belonging and the neighbourly people make it feel warm and inviting.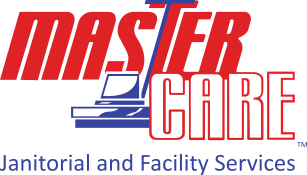 ---
Sign up for our e-newsletter
to receive customized South Delta real estate reports, community news, and more business + lifestyle features like these.
Interested in being featured or know someone we should feature? Please
get in touch
.