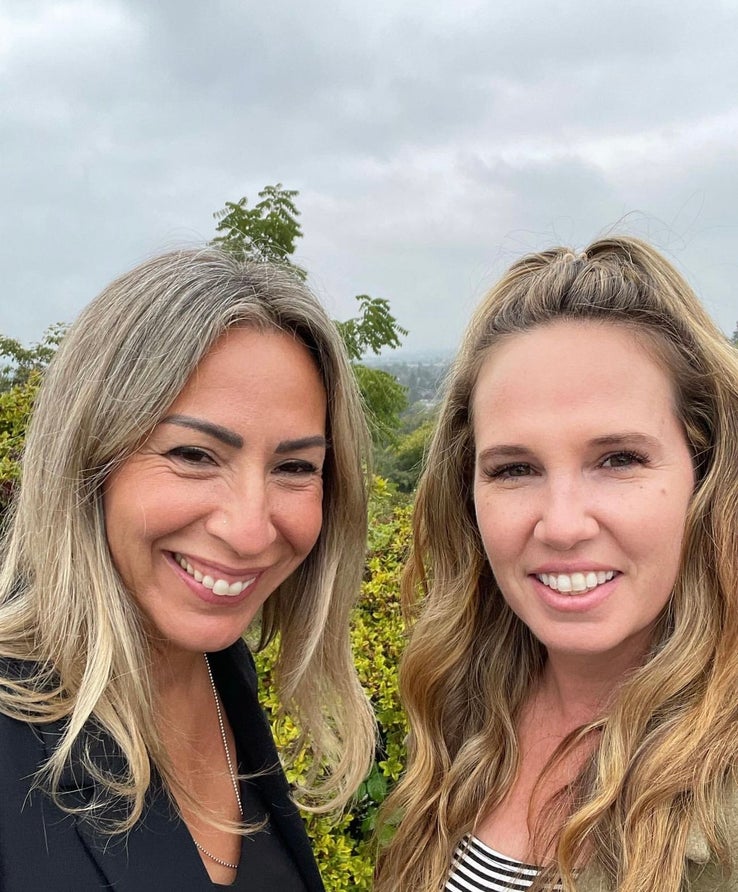 Featuring: Sue Blom-Cadotte & Carly Walsh,
Atomic Hair Studio
"We love our community; it's really a small, tight-knit town where everyone knows everybody and supports each other."
A South Delta business they recommend:
Fiskco Health + Performance
Long-time business partners Sue Blom-Cadotte and Carly Walsh have been keeping their clients perfectly coiffed at their chic salon, Atomic Hair Studio, for over 15 years. Now spending more time managing a large staff than wielding hairdryers, the duo have devoted their expansive careers to building up a successful business in the town they've called home for decades. Dedicated to personal and professional growth, they constantly seek opportunities to educate themselves and their team. The studio prioritizes staying on top of hair trends, maintaining a supportive work environment, and fostering an inclusive space where everyone is welcome — all reasons they're a standout business in the community. They thoughtfully offer a 5-level pricing system, which helps all kinds of people access their top-notch services and enjoy a relaxing salon experience. With a business culture built on a strong foundation of friendship, honesty, and integrity, the talented team at Atomic Hair Studio continues to provide exceptional service to clientele in South Delta and beyond.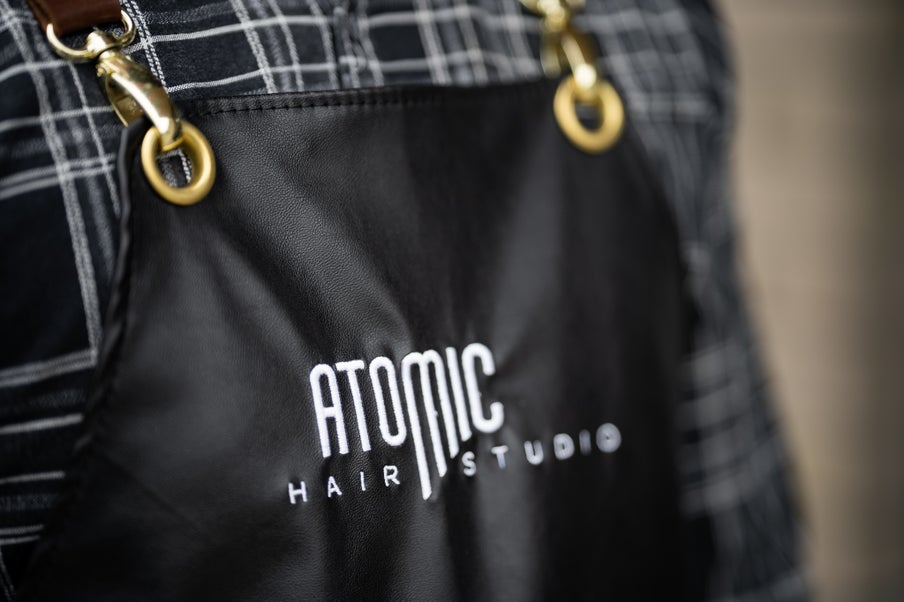 Tell us about your backgrounds, experience, and the history of your business.
Sue
: I've been hairdressing since 1989, so 33 years now. In 1997 I took over the business, which used to be called Hollywood and Vine, and ran it for a few years. Carly came on as a partner 15 years ago and we changed the name to Atomic Hair Studio and moved locations to where we are now on Delta St in Ladner.
Carly
: I've been a hairstylist for about 20 years. I went to hair school right out of high school and carried on as a stylist for a few years, then bought into the company. It's been a long-time passion of mine, for sure. 
Sue
: Yeah, same here. Honestly, I just kind of fell into hair and I've been doing it ever since. It's been a long, great career. Both of our roles have now evolved into managing, building, and growing staff, since we have about 27 people, rather than doing hair.
What drives your passion and keeps you committed?
Carly
: The passion behind it comes through the education side — we're always learning. At our salon, we're big on education and we like to carry that through to our staff so we all stay motivated. It's important to be keeping up with new trends, always seeing what's out there, and staying current in the industry. 
Sue
: Same for me. For some it might be like: you have a job, you learn your job, and you do your job — and that's that. But with hairstyling, there're always new trends, and there's always something to learn with new cuts and styles coming out all the time. And we learn them all! You have your basics but it's always evolving, and I like that. 
Carly
: I also love running a small business in the town I grew up in — it's pretty amazing!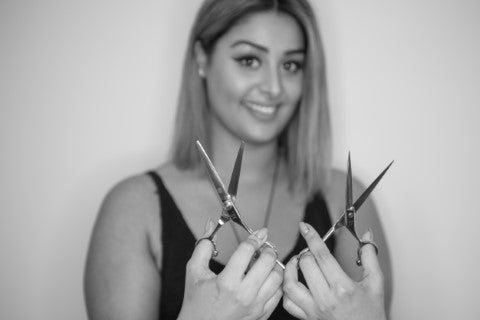 What do you love most about South Delta? 
Carly
: I love the community, the people. It's really a small, tight-knit town, and it's true that everyone kind of knows everybody. The support we get from the community is huge in our business. 
Sue
: Yeah, I've lived here for 27 years and had the business for 25 years, so I know a lot of people. Just having a real community that's behind us and supports us is huge. And we support the community in turn; we do lots of fundraisers and find ways to give back, whether that's by donating gift baskets to sports teams or something else. It's really nice — it feels good to do that kind of stuff. 
Other than community support, what are you most proud of in terms of your business?
Carly
: I'm most proud of our ability to build a business up and provide jobs for people in our small town; they can then carry that through to support their families. We give our staff the independence they need to thrive and live their best life. And we definitely pride ourselves on the culture of our business. 
Sue
: I would agree with that. We have young people here who came in not making a lot of money and now they do well for themselves. They can be proud income-earners, which isn't always the case for young women, or men. So I think that's really big for us — that we support and help our staff to become independent. 
How would you sum up your business philosophy?
Sue
: We help people grow; we support our staff. 
Carly
: We have also developed a culture of honesty, integrity, trust, and friendship. We believe that through supporting each other, the possibilities for growth in our Atomic Hair community are endless.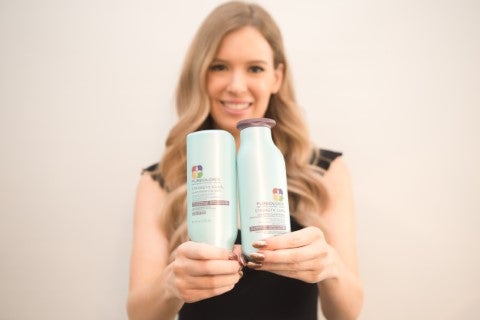 Finally, can you paint a picture of what people can expect when they come into Atomic Hair Studio?
Carly
: When you walk through the front door, you'll be greeted by your stylist with a friendly smile and just be taken care of from there. You'll be in good hands and experience an enjoyable cut or colour service. No matter what you come in for, your time here will be about relaxation. And we like to educate our clients by sharing knowledge about what they need to do to maintain their hairstyle after leaving. We also work on a level system in terms of price. We offer different price ranges, from Level 1 to Level 5. We want people to feel comfortable with the style and stylist they choose, and our system helps them find a good fit.
Sue
: It's very important to us to be inclusive. We welcome everyone here; it doesn't matter who you are, what you look like, or where you came from. We want to serve kids and women and men and whoever — we want to provide services for everybody.

---
Connect with Atomic Hair Studio on
Instagram
,
Facebook
, and
TikTok
, or visit their
website
.
Sign up for our e-newsletter
to receive customized South Delta real estate reports, community news, and more business + lifestyle features like these.
Interested in being featured or know someone we should feature? Please
get in touch
.