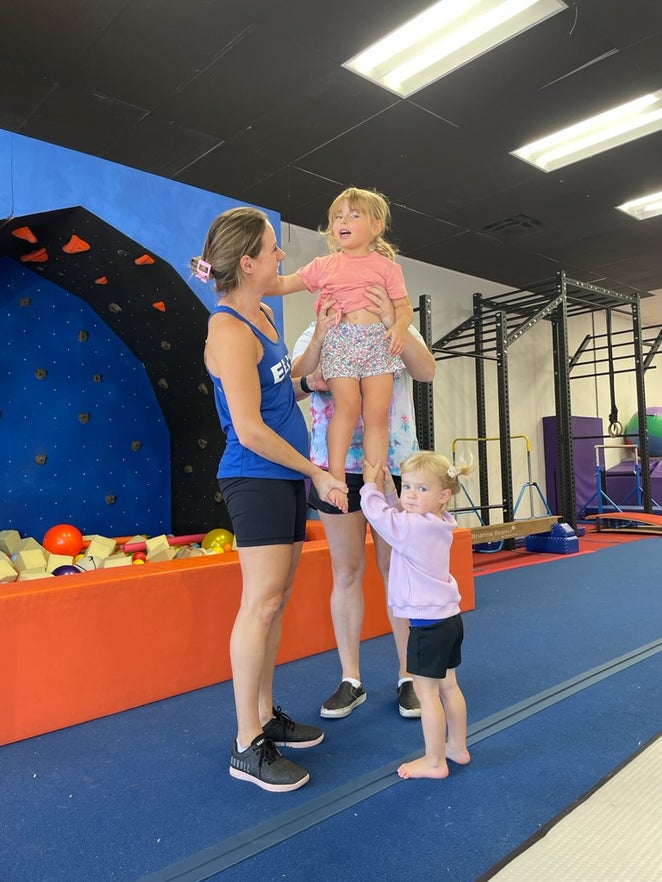 Featur
ing: Lexi Dusessoy,
Elite Kids
"I moved to South Delta when I was five. I grew up here, and now I'm raising my kids here and running a kids sports centre. I still love the small-town feel!"
As a lifelong cheerleader and tumbler, South Delta local Lexi Dusessoy grew up as an athlete in the dazzling world of cheer. However, she was always aware of the sport's lack of accessibility for lower income families. Turning her frustration into action, she committed to creating a safe, welcoming, and affordable space for all kids, opening the Elite Kids sports facility with her twin sister, Jess. They've made it their mission to offer a wealth of recreational and competitive classes and programs at affordable price points, all in the interest of having fun while keeping active. A Tsawwassen resident for most of her life, Lexi is enthusiastic about offering the next generation of local kids the opportunities they deserve. Whether they're interested in free play or tumbling, gymnastics or parkour, Elite Kids has something to offer every child on their all-star squad of young athletes.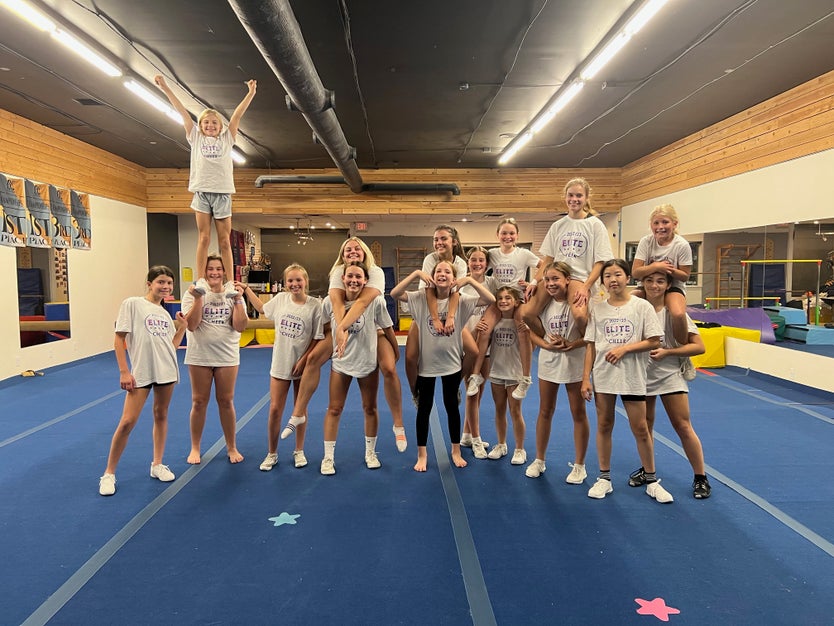 Can you tell us a little bit about your background? How did Elite Kids get started?
I've been coaching cheer and tumbling since I was about 15, so that's roughly 17 years. When I had a baby I decided to take a step back from coaching for a while. Then I started working out at a facility called Tactix Gym (where
Anytime Fitness
is now)  and it turned out they wanted to bring cheerleading into their space. I started out there, running a few recreational programs. Lots of kids I used to coach before I took time off wanted to come back to cheer, so it just slowly started growing. It eventually grew so much that my twin sister and I started our own facility, Elite Kids, which now offers cheer, tumbling, gymnastics, ninja, and parkour classes. We focus on cheer, but we're basically a sports centre with a class for every type of kid.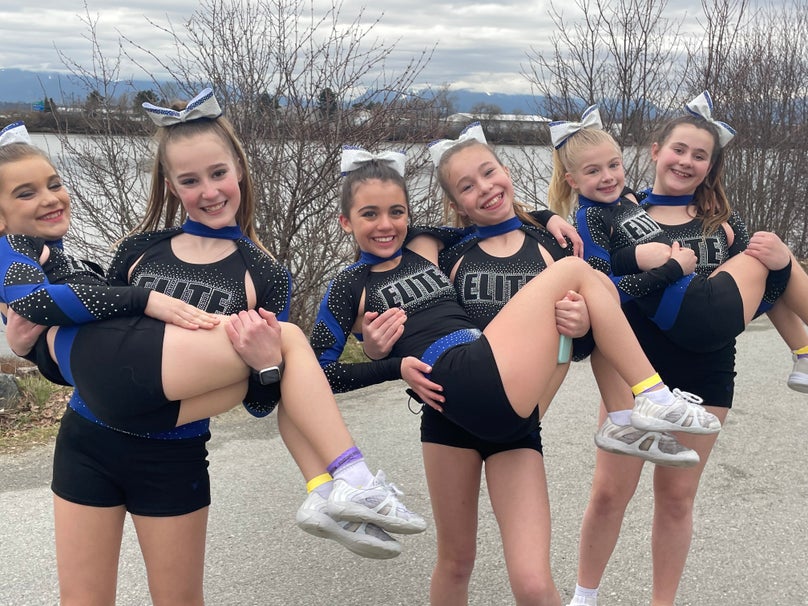 What keeps you focused and committed to your field?
I've always loved cheer. I did it growing up and I've always wanted to offer something that was a little bit more affordable for families. I have a little bit of a soft spot when it comes to affordability; when we were growing up, my parents were always committed to making sure we were in sports and doing something we loved, but they struggled with the costs. Cheer in general is a very expensive sport with competitions and uniforms and a lot of extra expenses – it quickly adds up. In all the programs I've worked with before, it was very expensive to join. So I've always wanted to offer something that kids can try without such a big financial commitment for their families. 
At Elite Kids we have recreational, pre-competitive, and competitive cheer, as well as the more expensive kind where kids travel for national competitions. We offer different tiers, so kids can get a small taste and maybe try one competition, but it's a little more affordable. We reuse uniforms for several years, where typically in other programs you have to buy a new uniform every two or three years. We try to cut down on the costs for parents so that it's accessible for everybody. We also offer funding for kids that need it, and an option where older kids can help out with the younger kids in-class. They're then able to get more involved without the expensive commitment or get a discount on their own classes.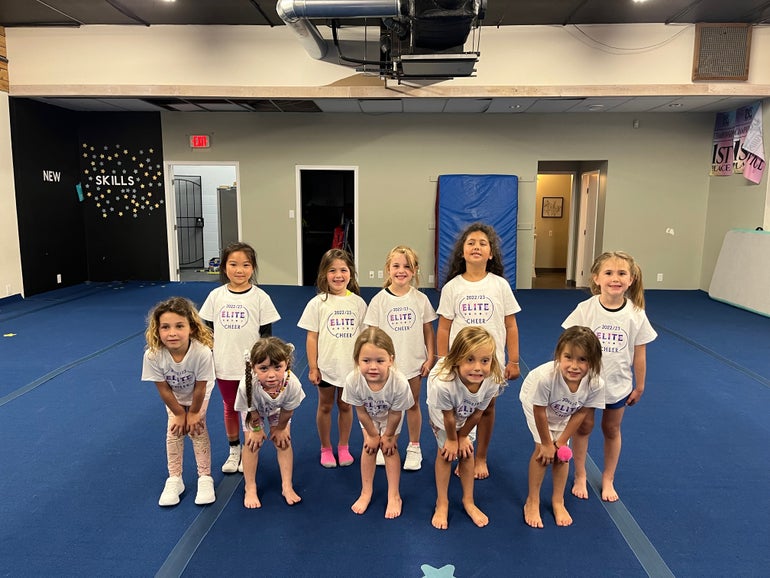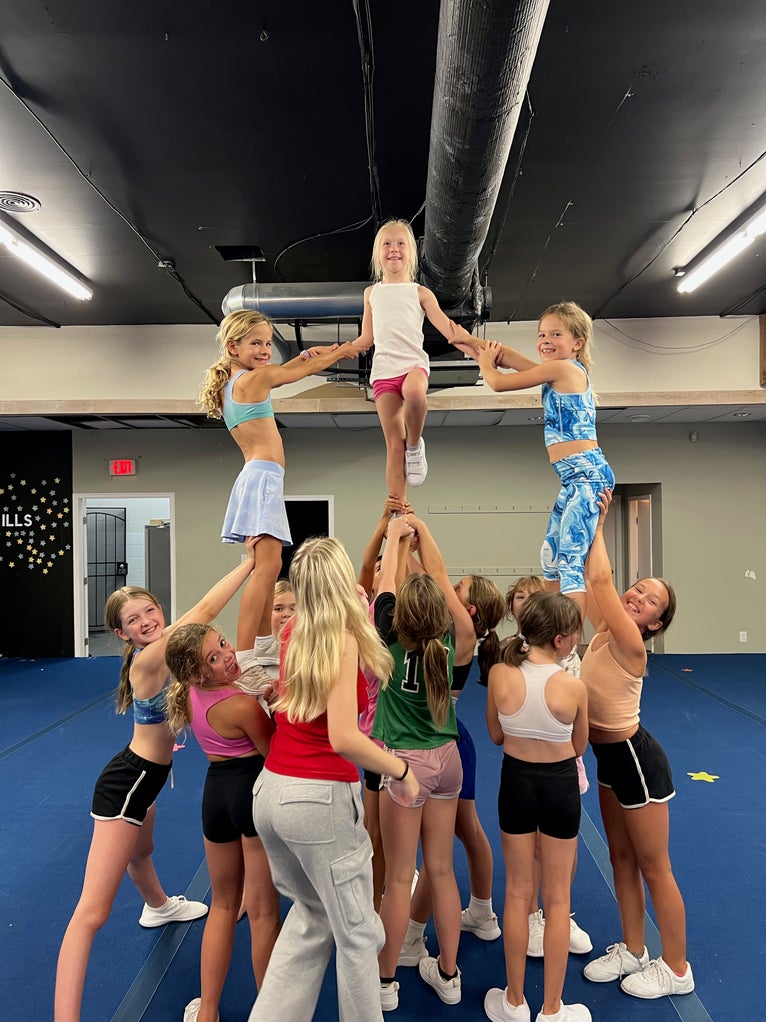 What's your biggest priority with Elite Kids?
It's all about making sure the kids come first. We offer lots of different programs and we understand that not all kids are interested in cheer. Having recreational programs and free-time programs ensures every kid that comes to our gym has fun and finds something they enjoy doing. But I'm especially proud of our cheer program, which started with maybe 30 kids, and now has about 175! In the few years we've been open, the kids have progressed from a very beginner level to level 3, which is huge;
cheer for youth (under 18) goes up to level 6
. Our kids have gotten better and better and achieved a lot as they've grown up, including winning competitions. It's awesome!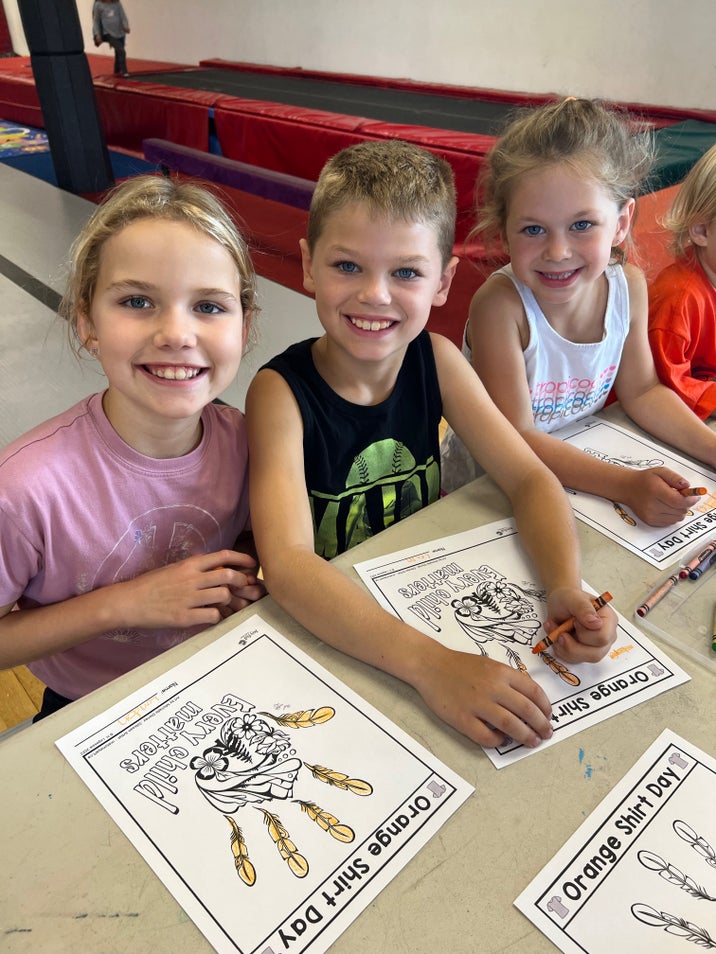 Finally, what do you love most about living and working in South Delta?
I love the small town feel! Every time I go to the store, I know everybody. I say my last name and everyone's like, "I know your mom," or "I know your aunt." I have a lot of family here, and it's nice that everybody kind of knows everybody. We're all kind of connected. 
---
Connect with Elite Kids on
Facebook
and
Instagram
, or visit their
website
. 
Sign up for our e-newsletter
to receive customized South Delta real estate reports, community news, and more business + lifestyle features like these. 
Interested in being featured or know someone we should feature? Please
get in touch
.