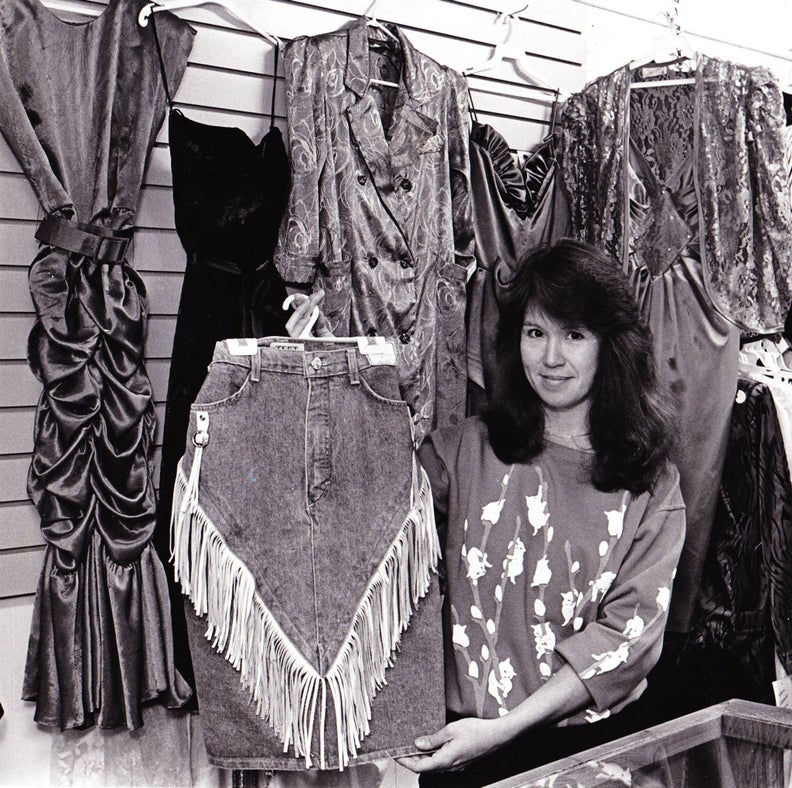 Featuring: Angela Husvik,
Angela's Boutique
"My family has lived here for generations. I love Ladner and care about the community."
A Ladner local for generations, Angela Husvik began her entrepreneurial journey in fashion retail by opening a small consignment store in the attic of the building she remains in to this day. At first, Angela's Boutique was quite modest, but had a ton of personality much like its historical
Ladner Village
location. The racks have hung everything from leathers and vintage wares to Angela's own clothes. Today, the shop has become a certified staple in South Delta, offering coveted west coast lifestyle brands and vacation necessities. A photo hanging near the front counter shines a light on Angela's Indigenous heritage: an image of her grandfather, Coach Andrew Wilson. He was a residential school survivor who played and coached for the
historic Tsawwassen Chiefs
, a local lacrosse team that was
one of the precursors
for the
Delta Islanders
. With a healthy stock of 'Every Child Matters' shirts and stickers, as well as books, blankets, magnets and clothing featuring beautiful Coast Salish art, her store honours her community and is a link to her past. Angela's love for fashion and connection to Ladner inspired her to create a space of employment, enjoyment, and local support that's been thriving for nearly 40 years.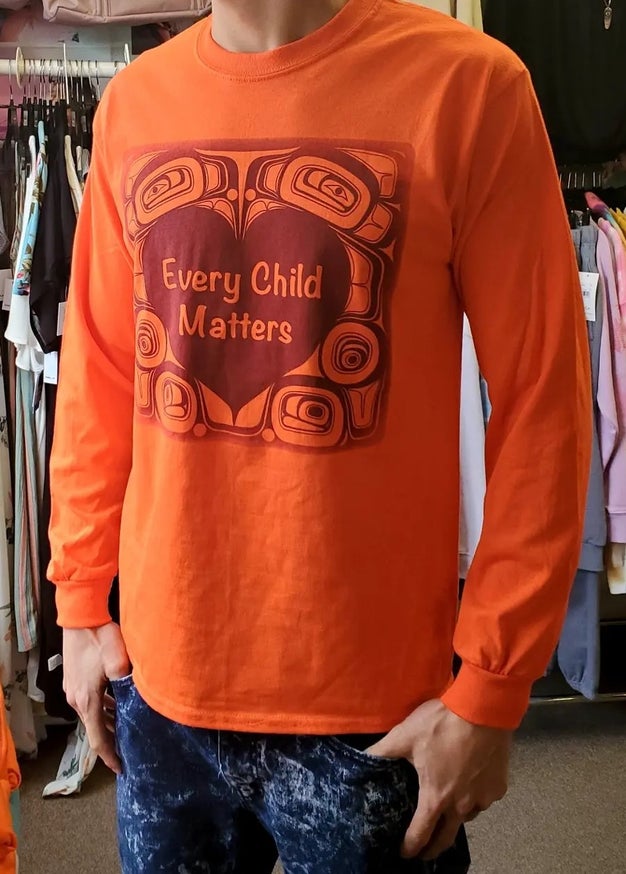 Tell us a little bit about how Angela's Boutique got started.
I started in '85. I was in the fishing industry for 10 years, but then the company I was working for went bankrupt, so I came up with an idea with some friends of starting a consignment store. I always collected clothing and I liked vintage — the soul of it, and the fashion. I started the business with my friends; one became my bookkeeper and one loaned me some money, which I paid back quickly. I started out upstairs here in the same building we are now. So, because it was upstairs, my sister thought of the name, Angela's Attic. It was only about 10 months before I moved downstairs, so we had to change the name. At the time, I didn't have any money but I had a lot of clothes because I collected vintage items and clothing that I liked, so we started it as a consignment shop. I had Harley-Davidson leathers — that type of thing. Later, I started collecting some brands I liked and carrying a few things, mostly in my size in case nobody bought them.
There used to be a hotel across the street
and we would sell lingerie and shoes to the dancers who worked there, too. That was a big part of starting out; we had so many events. We were always throwing fashion shows and providing the clothes and accessories people wanted. We still do the fashion shows! 
What made you decide to do consignment?
It was a good way to start because you don't pay anything out. Initially I put out a lot of my own clothes that I didn't wear; I started out with all my own stuff and put little price tags on all of it. You know, locals were walking around dressed like me! I did everything handwritten back then, so I would put little price tags on the items and if they sold, the owner of the clothing would get half of the sale price and I would get the other half; it was all 50/50. My dad helped with setup; he did the fixtures – from lighting to clothing racks – by just rigging up some pipes on chains that hung from the ceiling upstairs. When it came to the mannequins, I didn't have a lot of things to accessorize with, so I would use my own stuff on them, too.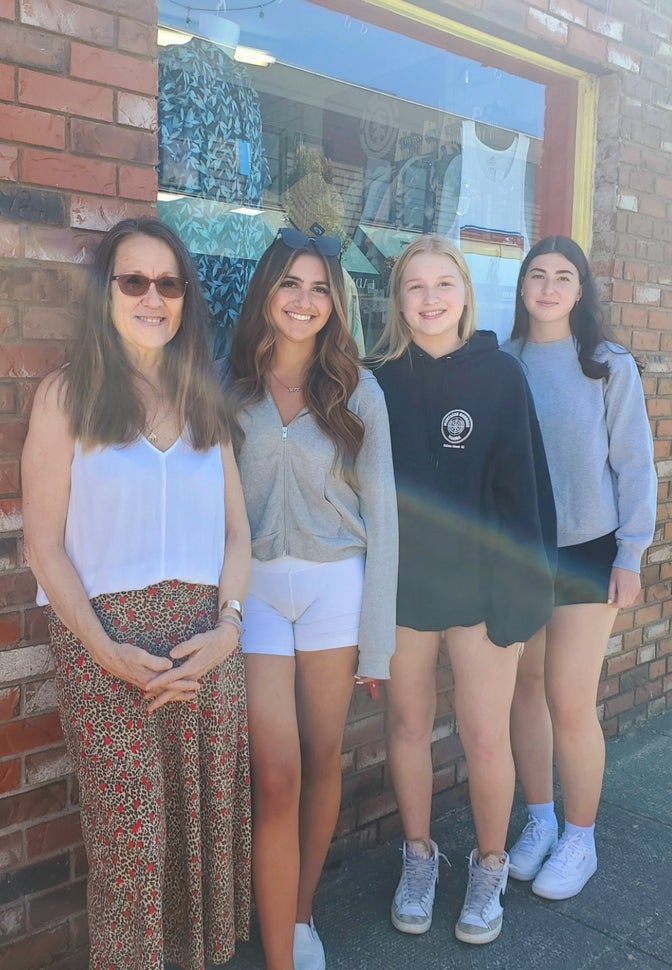 What does Angela's Boutique look like today and how do you connect with your customers?
Well first, it's no longer a consignment store; it hasn't been for a long time. We carry a lot of great brands, like Billabong, RVCA, Element, and Saxx. We also carry Herschel and Sun Bum, and all the necessities for a beach holiday. The style is beachy and fun; it's based on my style, really. I still bring in only clothing that I like!
As for my customers, I have a loyalty program for my regulars, where they can sign up and receive points off of future purchases, and we can get to know their names and what they want. It's more individual than just doing sales and I like it because it's simple and it gives back to the people that are supporting us. It's also a way of letting people know through text message if we're having any specials or events.
We would love to hear a little about your fishing career before you got into the fashion business.
I would go on the boat up north with my Dad and catch salmon. He taught me how to be really good with a knife. We caught fish individually on hooks and then sliced them, dressed them, put ice in their bellies, and put them down in the hole. When you deliver, you're getting a very nice prime fish! I got to know every species of salmon. I was working in the fish factory, but I made the most money by using my knife. I'm really good at it, and I enjoyed it. I was also very involved in the
United Fishermen and Allied Workers Union
at the time, attending conventions and planning dances for the social committee, many of which were held in Vancouver rather than the
Ladner Fishermen's Hall (LFCA)
.
Finally, what do you like best about living in South Delta?
My mother's family has lived here for generations; many of them were or still are fishermen on the
Fraser
and
Skeena
Rivers. I love Ladner and I care about the community as a whole. It's fun to come to work in the morning and watch the Village come to life. Even when I go on vacation I like being in a small town on the coast that's sort of got the same vibe, where everyone knows each other and says hello.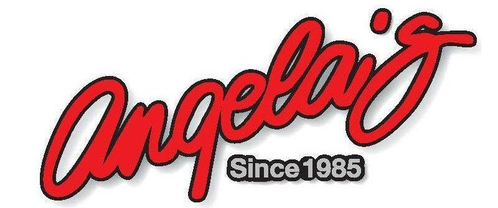 ---
Connect with Angela's Boutique on
Facebook
and
Instagram
, or visit their
website
. 
Sign up for our e-newsletter
to receive customized South Delta real estate reports, community news, and more business + lifestyle features like these. 
Interested in being featured or know someone we should feature? Please
get in touch
.