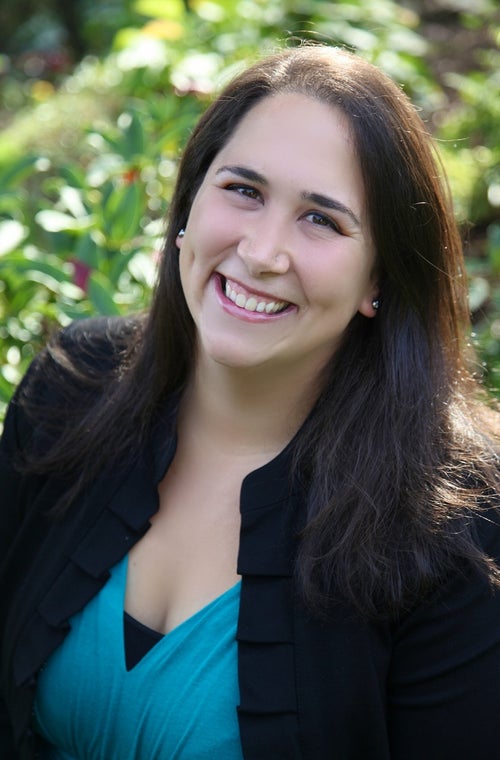 Featuring: Meaghan Golden,
Mortgages by Meaghan
.
"
I've been living in South Delta for over 25 years and I'm thankful to be raising my son in the amazing community that I grew up in. Although I help clients all across Canada, the majority of my clients are close to home.
"
There's nothing that feels more local than worlds colliding, and for licensed mortgage professional Meaghan Golden this is familiar and comfortable territory. The South Delta native often runs into clients or collaborating realtors and notaries at
Save On Foods
,
Boundary Bay beach
, or the
local soccer field
. She values those connections and counts herself lucky to work and raise her son in the beautiful community she grew up in. Mortgages by Meaghan, powered by Mortgage Architects, is a one-stop for those looking to get honest mortgage advice. With over 20 years' experience, Golden is well-versed in everything from standard mortgages to alternative funding
for those with complex mortgage needs.
With about 80 different lenders to call on, she acts as the middle woman, taking great joy in finding her clients—primarily in South Delta—the best mortgage product for their personal needs. After working at a charter bank for 13 years, Golden became an independent mortgage broker and now gives back by mentoring other up-and-coming brokers. She feels blessed to stand beside her clients as they purchase their first condo, move their growing family into a larger home, or sell their investment to settle into retirement. Purchasing a home often signals a pivotal life change; along the way she has witnessed her clients get married, give birth, apply their nest egg to an investment, or reap the benefits with a vacation home that elevates their lifestyle. But life is not only about the highs; Golden is also there when her clients experience loss. She's dedicated to fostering friendships and deep relationships, especially with her repeat clientele, in a very real, down-to-earth way.
What inspired you to go out on your own?
My clients, actually. Having control of my own business was obviously also a consideration, but it was more about what was right for my clients. Having just one lender option isn't necessarily doing right by the client, because there might be something better suited for them elsewhere, but I couldn't help them get that at a charter bank. Aside from putting my clients' needs first, this job also allows me some balance and flexibility to be more present with my son, as I'm a single parent. I love the vibe in South Delta too; I love the ocean, nature, and everything about the community!
Even though there are lots of people here
—and it's still
growing
—
it's still small-town-ish; everyone knows one another.
What makes you different from other professional mortgage brokers or banks? 
Well, let me first explain how a mortgage broker is paid, because many people don't know or fully understand what a broker does. In most cases, we're paid a finder's fee by the mortgage provider, be it a mortgage financing company, bank, or credit union. So unlike a salaried bank employee, we represent both the clients' interests and the banks' interests. We shop the mortgage to find the best product and rate for the client. 
As for what makes me personally different, I would for sure say it's my connection to my clients. I'm not very transactional. Some mortgages feel like "hey, here's your five-year fix, I got you that house, thanks, sayonara!" But that's not me. I've fostered lifelong relationships with a lot of my clients; I know about their kids and I know what their Christmas will look like. My clients feel safe asking me any question—even if they deem it a stupid one, I don't judge them. I think people find me easy to talk to because I'm just real. A lot of people are confused or scared of financing—they just don't understand—so they need to feel comfortable. I'm definitely most proud of the fact that I have a lot of repeat business, so I have ongoing close relationships with my clients' financing and goals. I see a lot of my clients go from their first-time home, maybe a condo, to helping them get into the home of their dreams, with the backyard and all that. 
Another difference from banks is that with complexity in lending being more prevalent today, there's more planning, education and strategy needed to get an approval. In my toolbox, I have lenders that do stated income programs or alternate financing, whereas branch reps do not. There's more opportunity for those that don't have the traditional income or credit profile. Then there's the 9-to-5: that's when your bank is there for you, but most people are writing offers and negotiating into the evening. I'm there beyond bank hours, and you can even connect with me on the weekends if needed. The other difference is that the bank employees aren't licensed mortgage professionals like I am, so there's specific criteria that I have to adhere to and then I end up staying with that client for the life of their mortgage, if they so choose. Whereas if they go to the bank, they could be dealing with a new employee each time.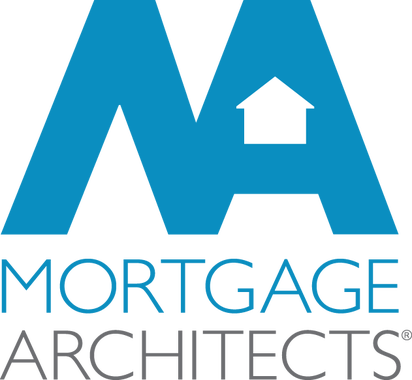 Speaking of complexity, how has COVID-19 impacted your industry?
At the beginning of COVID it was an emotional time for many clients. My job was basically counselling, because people were afraid. They were worried about having the money to pay their mortgages and panicking about what was going to happen. I'm still working with clients who lost their jobs, helping make sure they don't lose their homes. It went from very emotional at the beginning and then, as soon as the market turned, it became very busy and very stressful for all parties: the realtors, the appraisers, the clients, the lenders. I mean the volumes that all of us are managing mean a lot of long hours, but I wouldn't change it; it's been really great to help so many families get into homes. 
During the pandemic there's been a lot more documentation required just to make sure that applicants' jobs were secure. Certain industries, like the airline industry, were hugely affected, so there was definitely increased scrutiny for some clients on the income documents, the bank statements, and that kind of thing to make sure their income would continue once COVID-19 was done. 
There's also the other side of the coin, those that are cleaning up their financing. I have clients who've been without jobs and have deferred mortgage payments in the short-term. But now they're back to work and we're helping manage the debt incurred to get them back on their feet.
What keeps you focused on and committed to your industry?
For me it's one of those things that the more mortgages you touch, the more you can get approved, because if someone comes to me and has something challenging on their file, I've probably seen it before. So because of my knowledge, I mentor three other mortgage brokers. I was very, very fortunate early on to be mentored by the broker that I ended up working for when I first left the bank; I wouldn't be who I am without him. Starting out on your own is super overwhelming and it can be hard to get deals done if you don't have the experience and relationships with the lenders, so I was grateful for the help from a top professional in our industry. I'm really passionate about mortgage brokering in general, and I get a lot of joy out of my three mentees' success. I'm definitely more involved than some brokers that just kind of do their own thing; my close relationships with other brokers, lenders, and realtors really keeps me connected to my industry and community. I consider a lot of the people I work with—like
Jen (Dupuis) and Amber (Baird)
—part of my extended family. It's important to me to give back to the community. Mortgage brokers across Canada are all very supportive of each other; it's a different culture than working for a bank. We get together to learn about different lenders and products and that kind of thing, and the association also represents us at the government level. So when the stress test changes were coming in just recently (June 1st), they were our voice. 
I always knew that I wanted to help others when I got to the stage in my business where I could. I think being a mortgage broker is very important for homeowners in Canada. The more mortgage brokers there are and the more clients are able to shop around, the more savings in their pockets.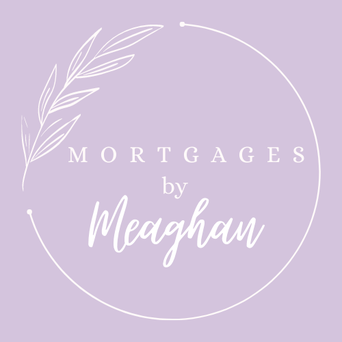 ---
Connect with
Mortgages by Meaghan
on
Facebook
,
Instagram
or
LinkedIn
. 
Sign up for our e-newsletter
to receive customized South Delta real estate reports, community news, and more business + lifestyle features like these. 
Interested in being featured or know someone we should feature? Please
get in touch
.