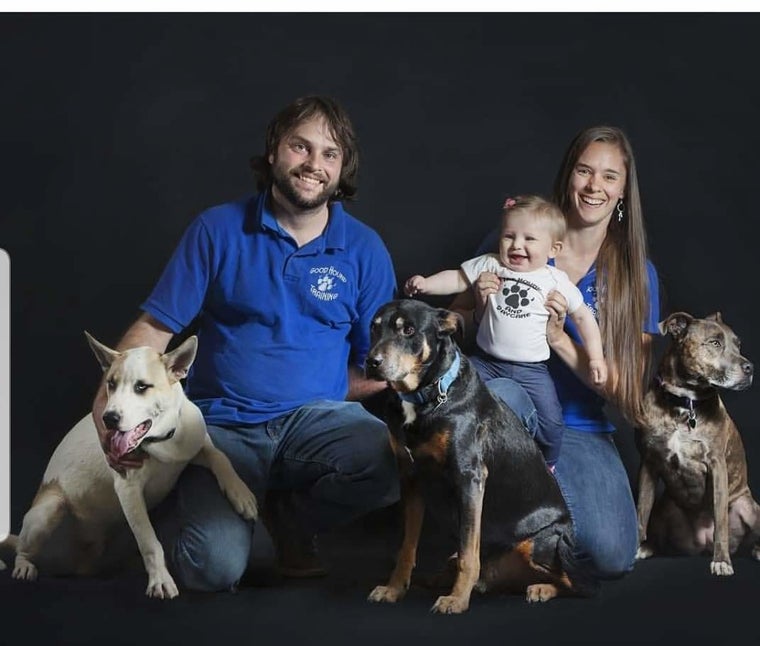 If every workday started with a wet-nosed greeting and sloppy kisses from a lovable dog, there would be no bad days.
That's reality for Mallory and Andrew Richards of Good Hound Training and Daycare. The business has developed over the past three years into South Delta's only storefront dog daycare and training facility. Sharing a mutual love for animals, the couple works with all sorts of canines, from rescue dogs needing behavior modification for reactive and fearful conduct to puppies needing basic obedience training. After meeting while traveling Australia, the pair's adventure continued when Andrew left his Ontario home to head west and start a life on the coast with Mallory. Initially settling in Kitsilano, they often visited Tsawwassen and Boundary Bay to visit Mallory's parents, and Andrew quickly fell in love with the area. He pointed out that Mallory seemed to have forgotten what a slice of a paradise her hometown was, and eventually they decided to make the permanent move to South Delta. Now their family business is a tail-wagging environment that involves happy pet owners just as much as their four-legged best friends. With three dogs of their own and a 3-year-old in tow, their business and lives are thriving in sunny - and dog-friendly - South Delta.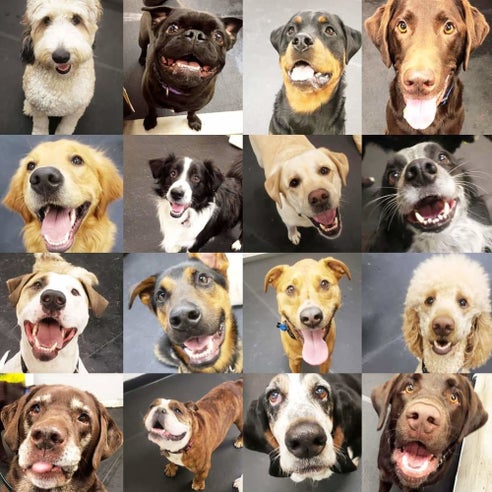 What inspired you to open a dog training and daycare centre?
I managed the fitness and aquatic department for the Arbutus Club for 10 years; a large part of my job included first aid and safety training. Andrew was working in construction at the time. We shared a love for dogs, so we decided to foster rescue dogs, which meant we had to take the pet first aid course. It sparked my interest in pairing my background with working with animals. I became a Walks 'N' Wags Pet First Aid Instructor and trainer, which granted me the opportunity to work with many pet daycares and boarding facilities.

In a twist of fate, Andrew was laid off, so he decided to enroll in the Animal Behaviour College based in California. He mentored under a local trainer here in BC to complete his certification. He started Good Hound Training by providing private and group training sessions in spaces he rented from other local companies. While it worked temporarily, it was always a challenge because the spaces weren't his; he didn't have total control over the cleanliness or setup.

After our daughter was born, I decided I no longer wanted the commute and long hours that my city job came with - so we decided to go for it, combine our services, and find our own space! That meant we could also offer doggy daycare. We found a spot in the Trenant Park Square Mall in Ladner and thought it was perfect - not only for what we needed, but also because there were no other storefront pet daycare options in South Delta. We were excited to offer such convenience to the public. In June we'll be celebrating three years at this location. This community is amazing! Everyone looks out for one another. We're lucky to own a business here and to be raising our daughter in such a safe, beautiful, tight-knit community.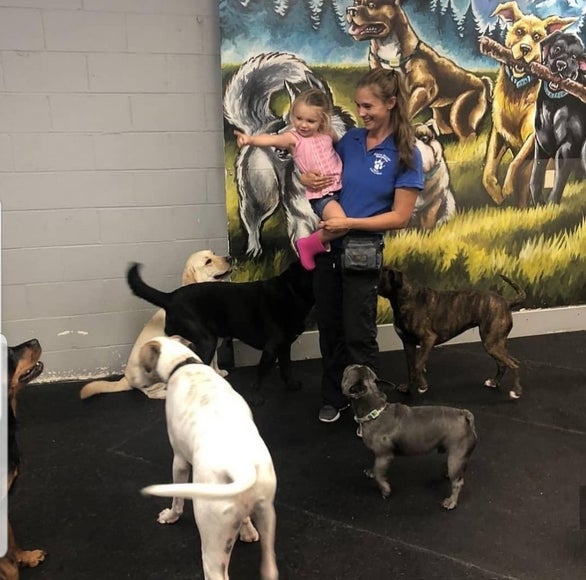 Congratulations on your third anniversary in a prime location! Tell me more -how has business grown since you started, and do you offer any specialties within your industry?
We had a small client base because of the training, but we grew a lot faster than we thought we would. The daycare started off with four dogs - all of whom are still with us today - and grew every week. We were maxed out to 30 dogs within the first year. As for specialties, Andrew trains dogs of all ages and in all stages of training, but he specializes in behavior modification for reactive and fearful dogs. My heart lies with puppy training and basic obedience. We no longer foster dogs ourselves, but we do help train and provide assessments for rescue owners. If your dog is a rescue, we give you a 10% discount on services, as there's a greater investment in time and training.

The other thing with this industry is that there aren't really strictly regulated standards, so our biggest priority has always been to set and employ our own professional standards. We want to ensure we're taking the best care possible of our clients - both canine and human.

Can you break down the various services you offer?
Of course; first, there's the daycare. In normal circumstances we have around 30 dogs in our care each day. We have moveable walls to accommodate different group sizes. Daycare options are half day or full days, with morning drop off until 11am so we can keep everyone on the same energy level, since we are a kennel-free environment. Our days are structured like a regular daycare and include nap time, group play, and individual walks for one-on-one attention and time away from the other dogs. One of the things that our clients love is our Instagram stories; we post multiple times a day, so owners can check in on their fur babies and get to know the other dogs at the centre, too.

Daycare rates are $36.75 for a full day and $30.45 for a half day (under five hours). Our website has additional information, including details about the discounted package rates we have available to help encourage people to commit to a schedule, if possible.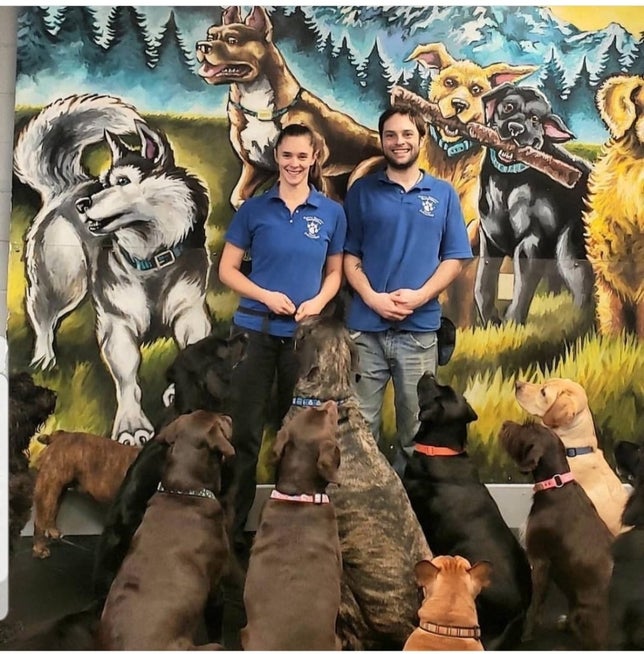 Next is the training; we focus on positive reinforcement training, which is a science-based training proven to be more effective than corrective-based training methods, like shock collars or fear. It rewards behaviours that we want to see again with treats, praise, or toys, depending on the dog. Although sometimes it might take a little longer to see results, it has a more universal effect; it teaches a dog to behave because they want to, and not because they're afraid of what will happen to them if they don't. Positive reinforcement also works across species.
I still teach Walks 'N' Wags Pet First Aid, too. The 10 hour course covers wound bandaging, CPR, artificial respiration (AR), choking, medical conditions, parasites, and more. It's great for both dog and cat owners and pet professionals. It's also a lot of fun because participants can bring their friendly dogs to practice on - and if no one brings theirs, I bring my three dogs!
Then we have our Ladner Paw Club, which is drop-in classes led by a trainer outside of our facility. This is open to dogs that have done a puppy or obedience class but need practice in the real world. We normally meet every Saturday morning from April to October, weather permitting.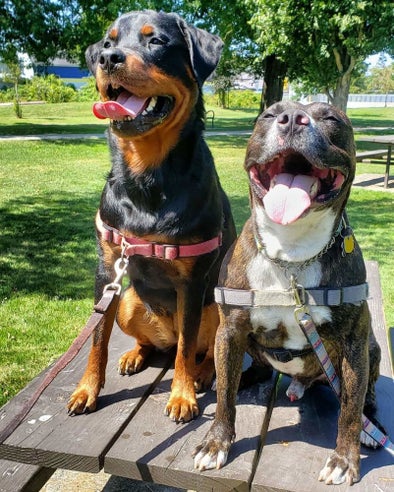 Lastly, there is our free event, Puppy Party! For this we divide the daycare in half, with dog owners on one side with the coffee and treats, and puppies on the other side with me and another trainer. It's easy for puppies to pick up bad behaviour, so this is to teach owners what proper puppy play looks like. We show them how to be an advocate for their puppy; puppies that get bullied can develop fearful behaviour in the future. It also teaches owners how to check in to make sure their puppy is having a good time, and not being bullied or being the bully.
How have you adjusted to the current COVID-19 situation?
We're pretty lucky; our daycare has remained open, as animal care is designated as an essential service. Although the number of dogs in daycare is obviously down right now, essential frontline workers have pets that we are happy to look after. In addition, many seniors don't feel safe walking their dogs right now. We've always practiced curbside drop off for dogs - even before this situation - so seniors feel comfortable using our services now when they need it most.

We've fortunately been able to keep all four staff members on, but everyone is on reduced hours. We've imposed strict regulations for our employees; those that do not self isolate and practice social distancing will not be permitted to come to work. We wash our hands constantly throughout the day, too - but that's nothing new, as we are often covered in dog slobber! We're being especially mindful to address the concern of possible germ transfer from leashes and collars, though. Lastly, we've temporarily halted in-person and group training sessions to comply with social distancing; however, we have started doing private Zoom sessions at reduced rates. It feels a little like we're back in our first year - back to the basics - but we're happy that we're open to serve our clients.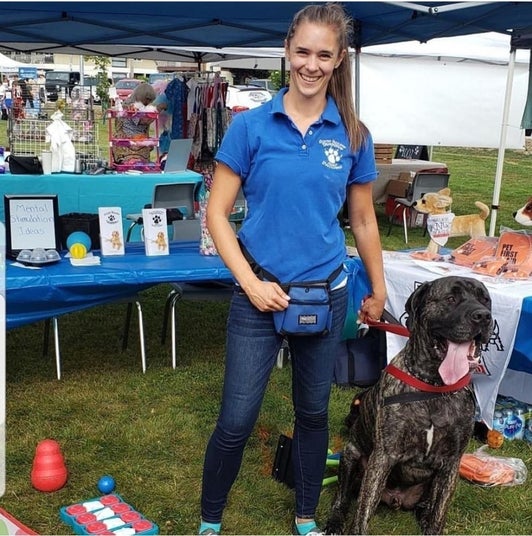 We encourage everyone to include their pets in their emergency plans. If you were unable to care for them due to illness or other circumstances, do you have a backup plan? And if someone had to take them in on your behalf, do you have enough food and supplies?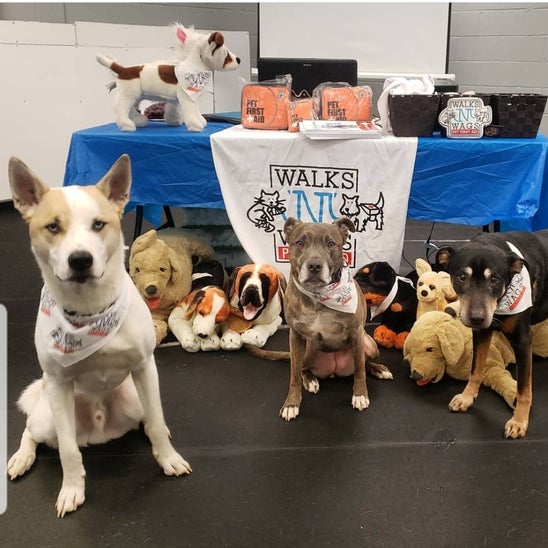 To find out how Good Hound Training and Daycare can help you with your fur babies check out their website