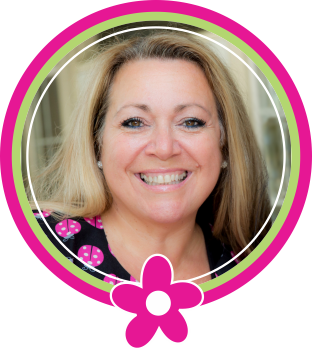 Anna Erickson worked as a healthcare professional in independent living for a decade before launching her own venture: Ladybug'z Lifestyle Assistant. After experiencing struggles with the level of care that she witnessed in some areas of her industry, she decided to make a difference by setting her own standards. Ladybug'z has truly been a labour of love. For the first two years, Anna didn't take a pay cheque home - every dollar went back into the business. Hard work, dedication, and commitment has now positioned her as one of the top companies in South Delta working with Fraser Health, Delta Hospital, and local care homes. 
Anna's husband Mike Alioto is also her business partner. He previously owned a tiling business and would assist Anna's clients with odd jobs and lawn care whenever possible. Mike became so busy helping Anna that he closed his business and came over to Ladybug'z full time. Anna is proud to say that it's truly become a family business, as her daughter has also joined their team. Anna and Mike have lived in Tsawwassen for 17 years, where they've raised their son and daughter and run Ladybug'z, which has given them clients they consider an extended family.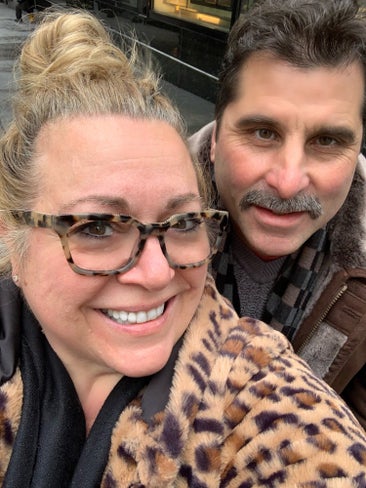 Anna, What do you love most about living in South Delta?
This community is awesome. I love how everyone comes together. When you walk down the street people are kind and friendly, and when you go into a restaurant you feel like you know everyone. It really feels like you have this humongous family! I also love the beach and the small businesses, like Ambiente and Boutique Blanche.
Tell me about your business.
Ladybug'z matches clients with a companion or care aide based on their personality and needs. We believe that our clients' needs are of the utmost importance, and our goal is to help them stay as independent as possible. Our clients are mainly seniors, people with disabilities, and moms that need some assistance. We've been in business for 9 years now. We truly cherish the friendships we've made over the years with our clients and also their families and friends.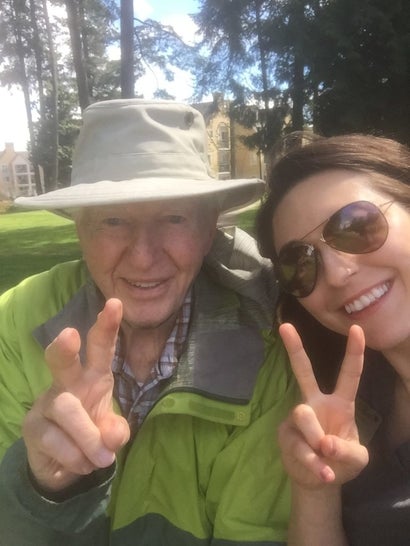 What services does Ladybug'z Lifestyle Assitant offer?
We offer assistance to people in a wide variety of areas. That ranges from companion or care aid services to handyman, lawn care, and organization services. We also drive clients to appointments.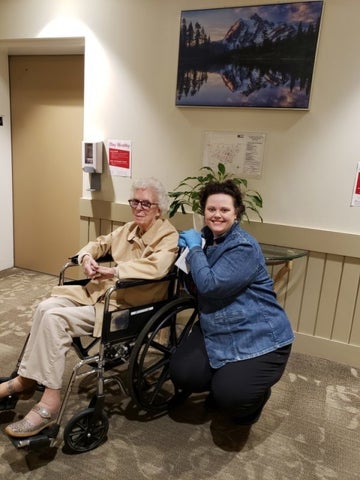 What has it been like for seniors during the COVID-19 pandemic?
First of all, the local facilities have been doing an amazing job at keeping them safe. Many seniors are concerned and worried; they don't want to risk getting sick. But although there is anxiety, most are still optimistic. It's difficult because only family members that are labelled as caregivers are allowed to visit at this time, and even then only if necessary. Seniors cannot be taken out for drives or anything like that.
How has Ladybug'z adapted during this time?
Our staff is highly trained and experienced with the proper hygiene practices expected by Fraser Health and the World Health Organization. We are using sanitizers and completely geared up in masks, gloves, etc. We recently decreased our staff from eight to six people in order to minimize the number of people going into homes. We're also spending more time with our clients; for most we have become like extended family, so they get pretty excited when we visit. It gives them a chance for some social interaction. We know how hard this is for people with parents in assisted living, but just know that we are all doing our part to keep them safe, happy, and cared for. For now, show your love through letters, phone calls, and Facetime visits.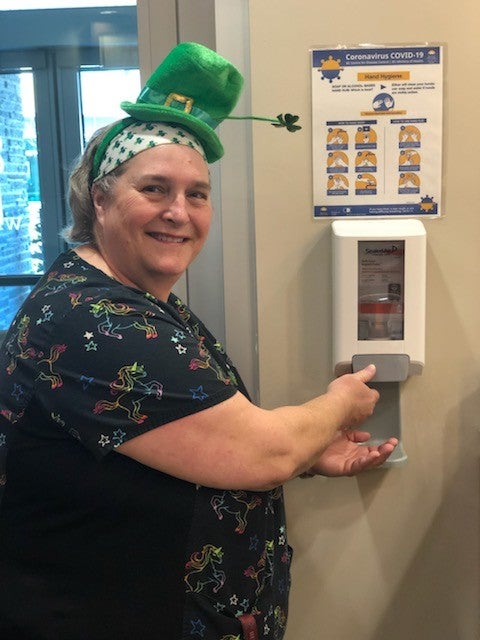 What makes your company different?
We are a business that gives back. We have some seniors that can't afford to pay for our services, so we try to help them as much as we can. We volunteer with Food On The Corner, a weekly initiative to bring food to the homeless. My husband Mike and I make six gallons of soup to add to the sandwiches, cookies, cakes, and fruit donated by others in the community. Ladybug'z has been involved with this initiative for four years now. This year we did a coat drive, organizing coats, hats, scarves, and socks for those in need. Some of the seniors in our community are also involved in helping out with these initiatives; they make sandwiches for Food on The Corner and knit scarves for the coat drive. This year they donated 55 scarves!
Any plans on expansion?
I considered it; but, honestly, we're so busy. Our focus is on our community, so we're going to keep helping those here in South Delta. Also the need to expand really hasn't presented itself as I can sometimes have a wait list. The great thing is that there are many wonderful local companies that we're able to collaborate with or refer people to if we aren't able to help them.
If you or someone you know needs extra support at this time, please call Anna and Mike and they will do their best to assist you.
www.ladybugzlifestyleassistant.com/
  778.242.4558 / ceo_of_ladybugz@hotmail.com