Queen & King of donuts rule Ladner Village shop!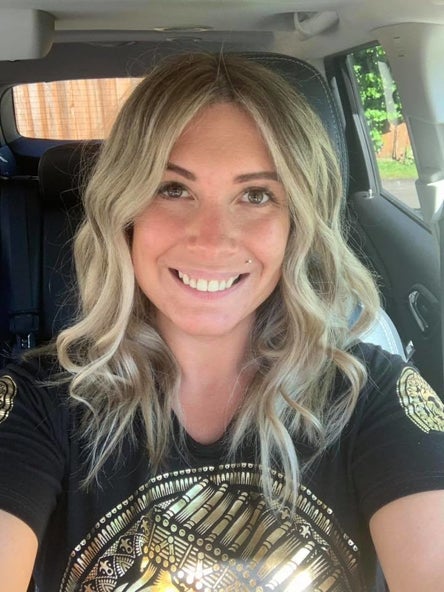 Hey, Big Mouth! That's what Crystal Toigo-Avila, owner of Boca Grande Donut Shop jokingly called her husband Jeremy Morris - albeit in Spanish - well before the chef founded her seriously delicious business. The term of endearment led to the creative pair designing a fun graphic that would be shelved until years later, when it found its purpose as the logo for their joint venture. 

"We loved the saying 'Boca Grande' so much that we decided to create a logo around it, not knowing what it might be used for," recalls Jeremy, part owner of the Ladner Village donut shop, which opened less than six months ago. "We made it together, incorporating our love for hip hop in the mouth's colourful grill."

When the power couple isn't slinging donuts they're both hip hop recording artists. Since they met and quickly fell in love they've been rhythmically following opportunity. With Crystal's background in baking and cooking - she studied pastry at the Pacific Institute of Culinary Arts in Granville Island and proceeded to work as a pastry chef before getting her culinary degree - it's no wonder their business quickly rose from pop-up shops twice a month to a brick-and-mortar.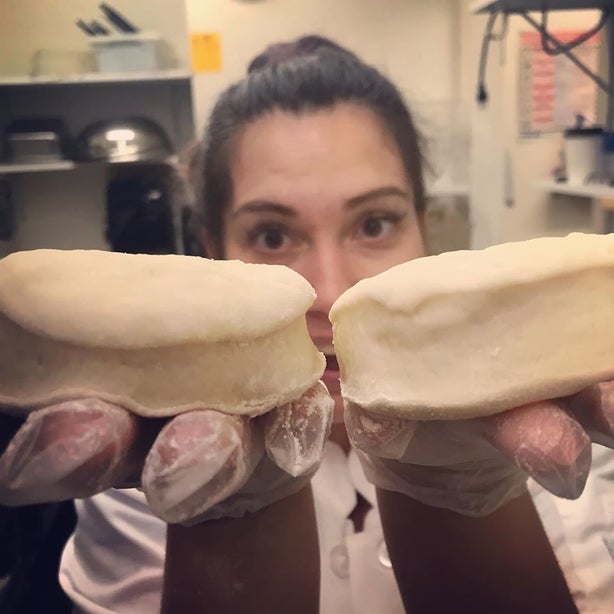 It all started last Christmas when the former Tsawwassen Springs Chef de Partie thought she'd try making donuts at home. "I used my small fryer, which only fits four donuts at a time, and made an ancho chocolate mousse donut with orange glaze," she recalls. "Jeremy said it was the best donut he'd ever had and that I should sell them online." With his support, Crystal launched her operation on Facebook, initially only advertising organically to family and friends. "There were pans of donuts all over the house, and then strangers started contacting us to get their hands on donuts," she adds. After her batches quickly sold out and the masses were clamoring for more, she decided to take the leap into entrepreneurship. Boca Grande Donut Shop was born, complete with a feature wall built lovingly by friends and family and the display counter accented with ceramic tiles from Mexico, symbolic of Crystal's roots.  "I'm part Mexican," says Crystal. "And I've always been drawn to my heritage. My father was a musician and I was always encouraged to follow my passions. I'm lucky that I met a man who shared my passion for music. Together we've built a great life; I'm so pleased to be set up in South Delta, where I grew up, and to have such overwhelming support from so many people."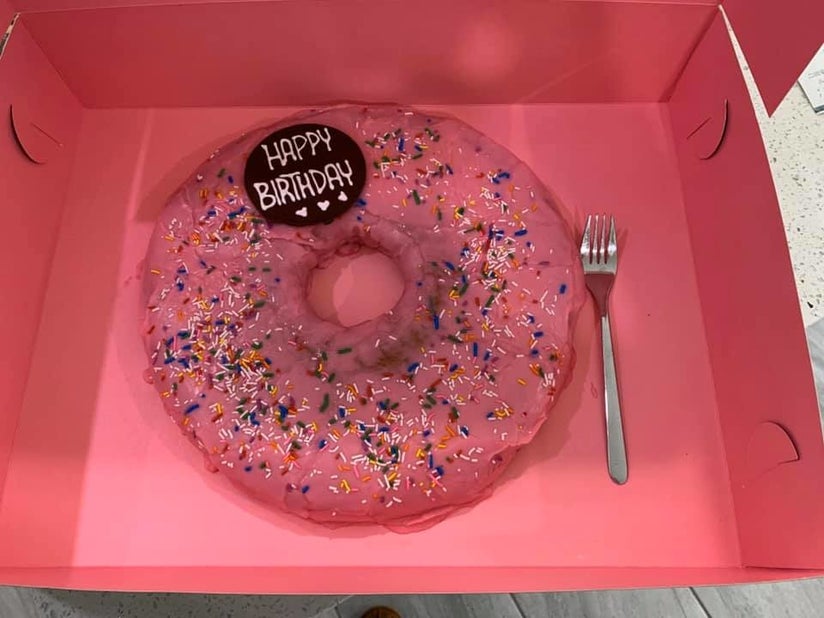 With the base recipe locked down, they now get even more creative with their flavour profiles, and have also made a point of using locally-sourced products in many of their creations. "The blueberries are from Emma Lea Farms, and the sugar pumpkins are from Backroads Family Farm Market," explains Crystal. "We are so inspired by the seasonal produce readily available locally."
Bringing the flavours people love to life has them offering some unique creations, and Boca Grande does their best to ensure everyone can taste their treats. They have regular yeast, vegan, and gluten-free donuts available every day, and on Thursdays offer Keto donuts, which are made with almond flour and monk fruit sweetener and net only 3 carbs per donut. Their extra large - 12 inch! - donut is a popular birthday treat, and their gender reveal options come in mini or regular sizes with surprise-coloured filling. Sundays mean cinnamon buns are on the menu, and Crystal infuses her favourite cuisine by occasionally offering churros as well.
Crystal's donuts have a special place in Jeremy's heart. He says his favourite - bar none - has to be the Netflix and Chill donut, which features buttered popcorn and a caramel drizzle.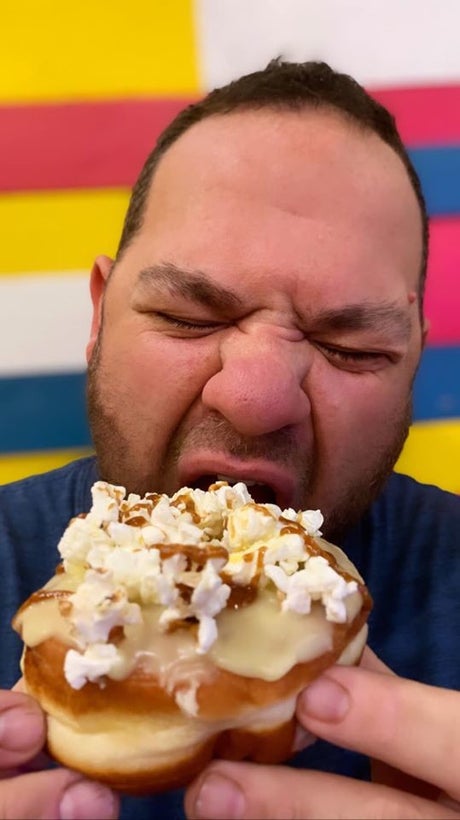 "We love what we do and couldn't do it without one another," affirms Jeremy. "We start our day at 2 a.m. and we're always pushing ourselves to come up with new ideas to meet our customers' needs." Jeremy focuses on the business marketing and proofs and fries while Crystal makes the dough each morning. "Our business thrives when we work together," shares Crystal. "We haven't outsourced for help; we're doing everything ourselves. This is not an operation with 14 people in the back. We are the cooks, the marketers, the social media - it's just us two - and everything is made from scratch."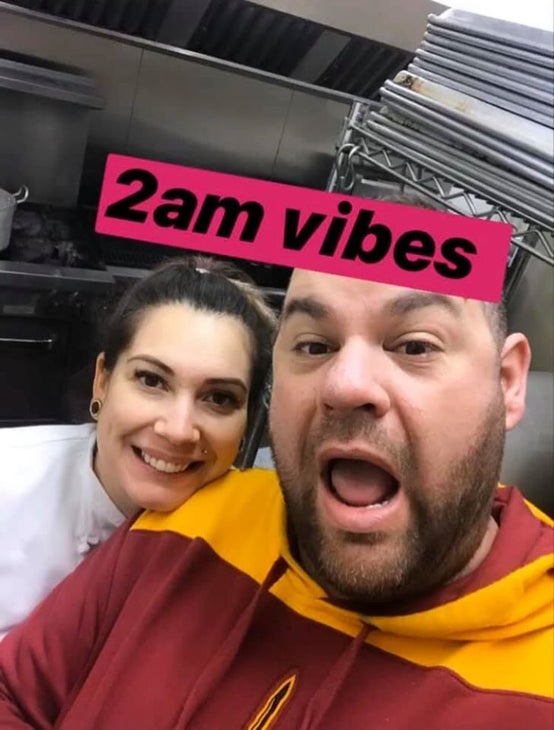 The response from the community has been tremendous; most days they sell out, with customers even travelling from the city. Crystal and Jeremy have no plans to move their flagship shop out of South Delta, though they do have grand plans for expanding their enterprise. "I always felt that Ladner should be trendier. I love the community and always wanted to have a business here," says Crystal. "It's becoming younger and more hip and we knew this would be a great spot for our unique business venture."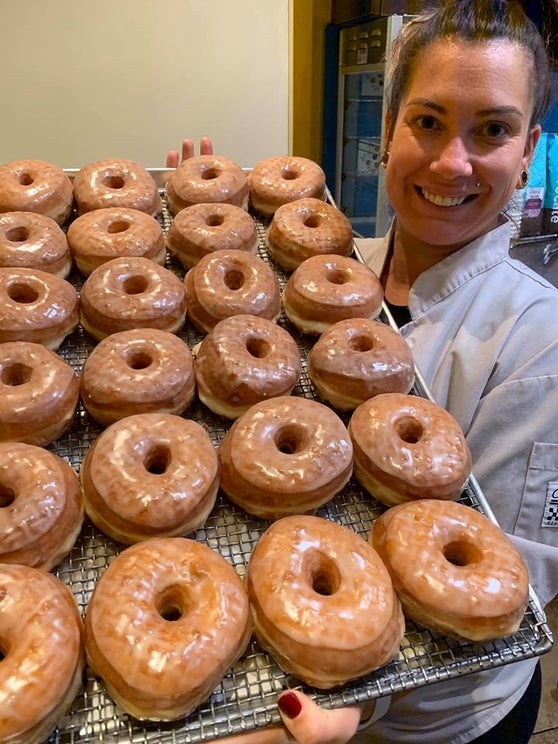 They plan on continuing to groove to their own beat. As they scale up they're dedicated to keeping it real, and staying true to their belief that food truly brings people together.  For more information visit www.bocagrandedonutshop.com