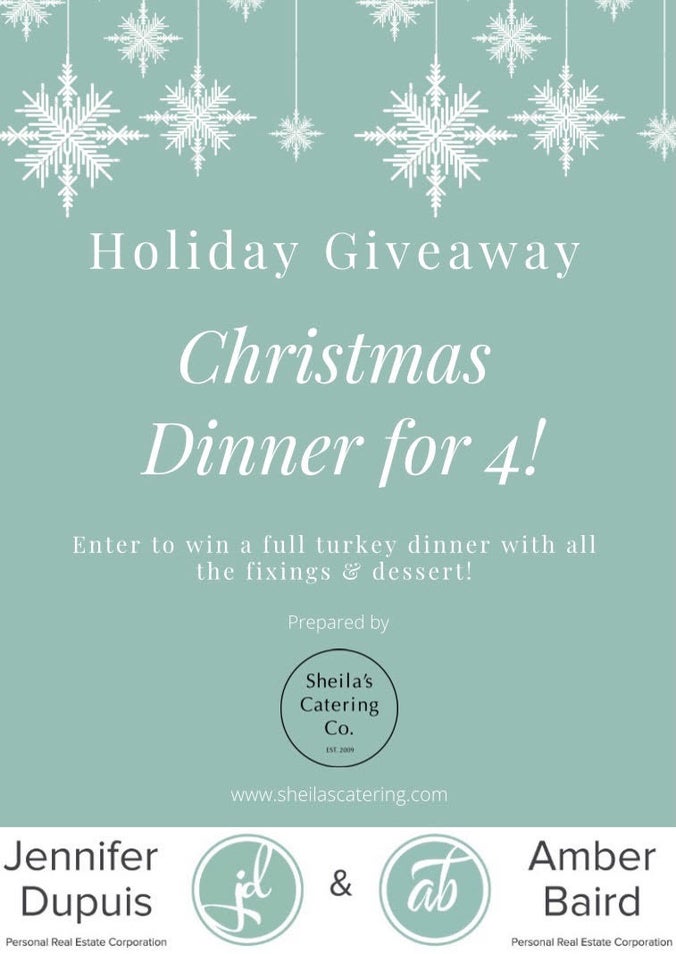 Christmas 2020 is going to be different as we all get ready to stay home for the holidays. So this year more than ever we wanted to share in some seasonal cheer!
Amber and I are excited to deliver a Holiday Feast for four people on Christmas Eve including:
J.D Farms roasted turkey
Yukon Gold smashed potatoes
Apple & sage butter stuffing
White wine herb gravy
Cranberry cointreau compote
Roasted root vegetables & brussels sprouts
Winter Heritage Green Salad with figs, goat cheese, nuts & seeds
Filone baguette & herb butter
Sticky toffee pudding
1. Follow Amber and I on Instagram and Like our Facebook pages:
@amberbairdrealestate
@jenniferdrealtor
2. Tag friends
3. Share the post
Receive 1 entry for each action above. Draw will take place Monday Dec 21 2020
Wes Levesque who grew up in South Delta and acquired
Sheila's Catering Co.
located in South Surrey is preparing this Holiday Dinner To-Go so that we can all focus on what is most important, time with family! Check out
https://www.sheilascatering.com/
for more info and to explore their delicious take out meals and craft kitchen pantry.